Hotel
Hotel Villa Enrica is the most romantic boutique hotel in all of Lipari island. An Aeolian-style villa that has its own story, also of love.
The property was originally the family vacation home, where entire generations gathered to spend time together immersed in the Mediterranean vegetation created by the hands of the ancestors. This place of memories is imbued with pure unconditional love, that could only become the perfect setting for those who are starting a new journey together, a romantic refuge where you can indulge in the most beautiful feeling in the world.
The villa is located on a hill, spread out enough to allow a peaceful sleep and just one kilometre from the centre of Lipari for your days of exploration. The pride of this place is in the infinity pool with its breathtaking view where our couples are enraptured by the blue of the sky and the blue of our sea.
You can choose between different types of rooms such as Classic, Superior and Junior Suite, all with a small terrace and a private bathroom with a Jacuzzi tub or shower. Furnished with attention to detail and a passion for hospitality, at Villa Enrica you will breathe pure emotion.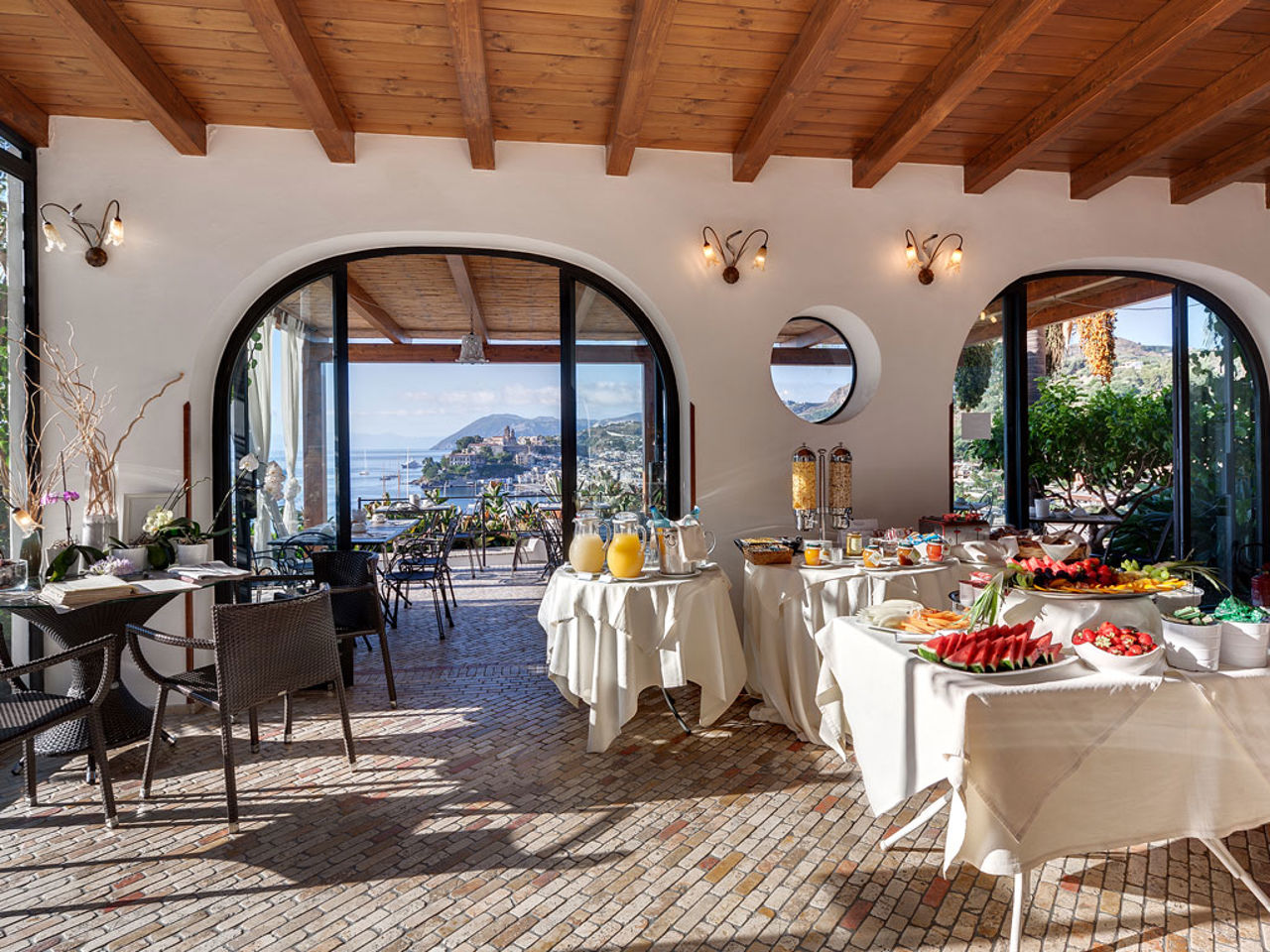 Services
At Villa Enrica, we try to make your stay as relaxing as possible, thus our staff will listen to your needs to create the tailor-made experience that best suits you.Among the services offered you can in fact choose: private or group boat excursions to discover the Aeolian Islands, romantic ...