Discover Canneto
The island of Lipari is the largest island of the Aeolian archipelago. Historically called by the Greeks Meligunis, it has an area of ​​37.6 square kilometers and about 10,000 residents. There are five main suburbs: Lipari, Acquacalda, Canneto, Pianoconte and Quattropani, all connected to the historic center by a scenic road that runs along the entire island. Recommended is the tour of the Island at sunset by taxi or by a moped exploring all the wonderful views that Lipari offers. The Island has a volcanic origin and even today fumaroles and hot springs are still found. They are mostly located on the west coast of the island.
The historic-architectural beauties to visit are the castle of Lipari in the center with the ancient Benedictine monastery from the Norman period, the Cathedral from the Thirteenth century cathedral, the Archaeological Museum, the acropolis and the remains of the Greco-Roman tombs.In Marina Corta, the church of purgatory from the XIII century is of considerable interest.
Canneto is the main seaside area with the longest bay on the island. This is the second center of Lipari, provided with everything: supermarkets, pharmacies, restaurants, pizzerias, bars and pastry shops. You can enjoy the free beach or the beach bars where you won't miss anything. There is even a departure pier for excursions organized to the other islands and the taxi boat to those beach hard to get by car. The coast goes along Canneto to Acquacalda and there are a lot of beach bars, including the famous white beach with music for those who want a young fun summer. Lipari is well known for the white beaches created from the pumice stones that make the sea crystalline with a turquoise and intense blue color. In the past these areas were used for the extraction of obsidian stone, very important for the islands.
Lipari is the ideal destination for those who want to visit the Aeolian Islands in tranquility and Canneto is strategic for those who want to spend a relaxing beach holiday having everything behind the corner.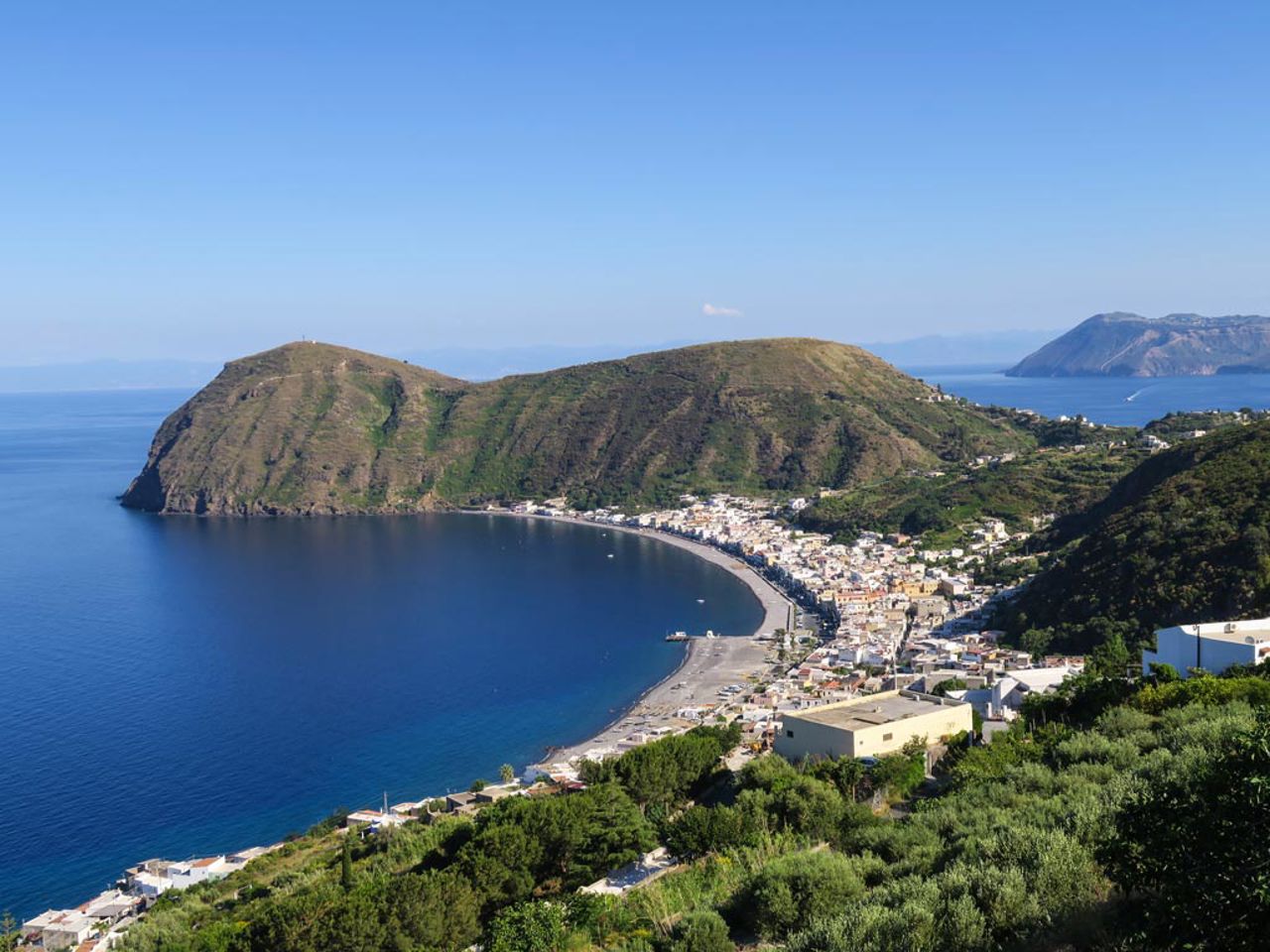 Beach bars and Canneto bay
Canneto is the main seaside of Lipari. The perfect choice for an holiday at the beach with everything at your fingertips. Canneto is the second centre of the Island so there are buses that run every 15 minutes. There are several supermarkets, bars, takeaways, pastry shops and pharmacies. What makes Canneto ...